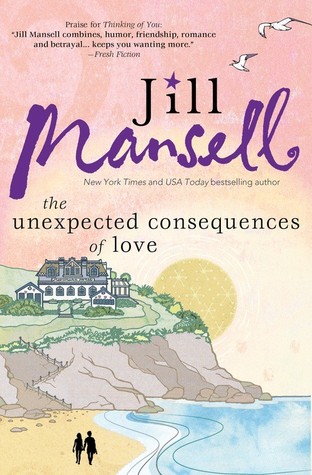 Expected publication: February 3rd 2015 by Sourcebooks Landmark
From Goodreads:
Sophie has no interest in finding love. But what happens when love finds her?
Sophie Wells is a successful photographer with a focus on putting the past firmly behind her. When Josh Strachan returns to the seaside town of Cornwall from the States to run his family's hotel, he can't understand why the fun, sexy girl has zero interest in letting him-or any man for that matter-into her life. He also can't understand how he's been duped into employing Sophie's impulsive friend Tula, whose crush on him is decidedly unrequited. Both girls remain mum about the reasons behind Sophie's indifference to love. But that doesn't mean Josh is going to quit trying...
My thoughts
: I have never read a Jill Mansell book that I didn't care for. I think I've read just about every book she has written and I've loved them all, a few more than others, but still they are all enjoyable reads. One of Mansell's strong points is her ability to write with her heart and still inject some (okay, lots) of humor into the situations. Every story has more than just a few "laugh out loud" moments. Some of the situations her characters get into just make me chuckle as they are so easy to imagine. Mansell is extremely adroit at bringing farce to life.
In her latest,
The Unexpected Consequences of Love
, several of the characters find out that love endures even when you think it's not possible. The main character, Sophie, tries to shut off her emotions after a bad situation with her ex-husband but she finds this is not as easy to do as she first thought. I really liked Dot, the older character, who learns that age is not immune to love nor is it as easy to forego especially when a fluke incident puts someone's life in danger.
I really enjoyed Mansell's book and would highly recommend her to anyone who likes chick-lit, humorous British fiction or contemporary romance. There's something for everyone in her books! 4****
Jill Mansell, author of numerous books, can be found on her
page
.
Disclosure: A review copy of the book was provided by Sourcebooks/Netgalley in exchange for my honest opinion.